1 question for each team in the West heading into the offseason
After breaking down the biggest question facing each Eastern Conference team heading into the offseason, we'll now take a look at the Western Conference, where there are more clubs with legitimate playoff aspirations than there are postseason berths.
With the Los Angeles Lakers still in pursuit of the 2020 title, here are the key questions facing the rest of the conference in the coming weeks and months.
Dallas Mavericks
Q: Do the Mavericks have the assets to acquire a third star?
The Mavs have very limited blue-chip youngsters beyond Kristaps Porzingis and Luka Doncic, and the earliest first-rounder they can deal right now is their own 2025 pick. Can Dallas find a way to get in on the action if someone like Bradley Beal suddenly becomes available?
Denver Nuggets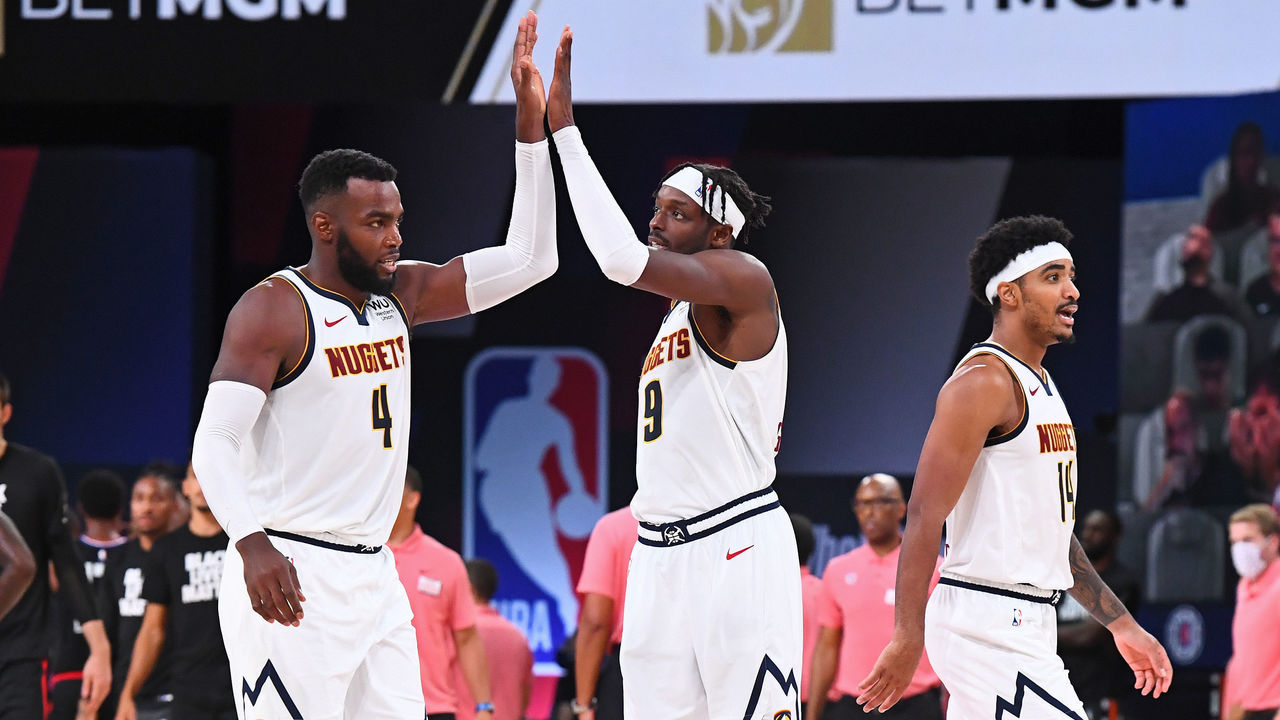 Q: Can the Nuggets retain their key role players?
Jerami Grant's impeccable playoff defense against the Clippers' stars is just one reason why the Nuggets will likely prioritize re-signing him if he declines his player option. However, veteran forward Paul Millsap's own free agency is another concern. Denver may be faced with some tough decisions with multiple heavy contracts already on the books.
Golden State Warriors
Q: Will the Warriors keep the No. 2 pick or package it for win-now talent?
Arguably the biggest offseason mystery is what Golden State will do with its No. 2 pick. Adding even a great rookie to its aging championship core doesn't make much sense. On the other hand, a young star could help the Warriors sort out their future, which they'll have to do soon anyway.
Houston Rockets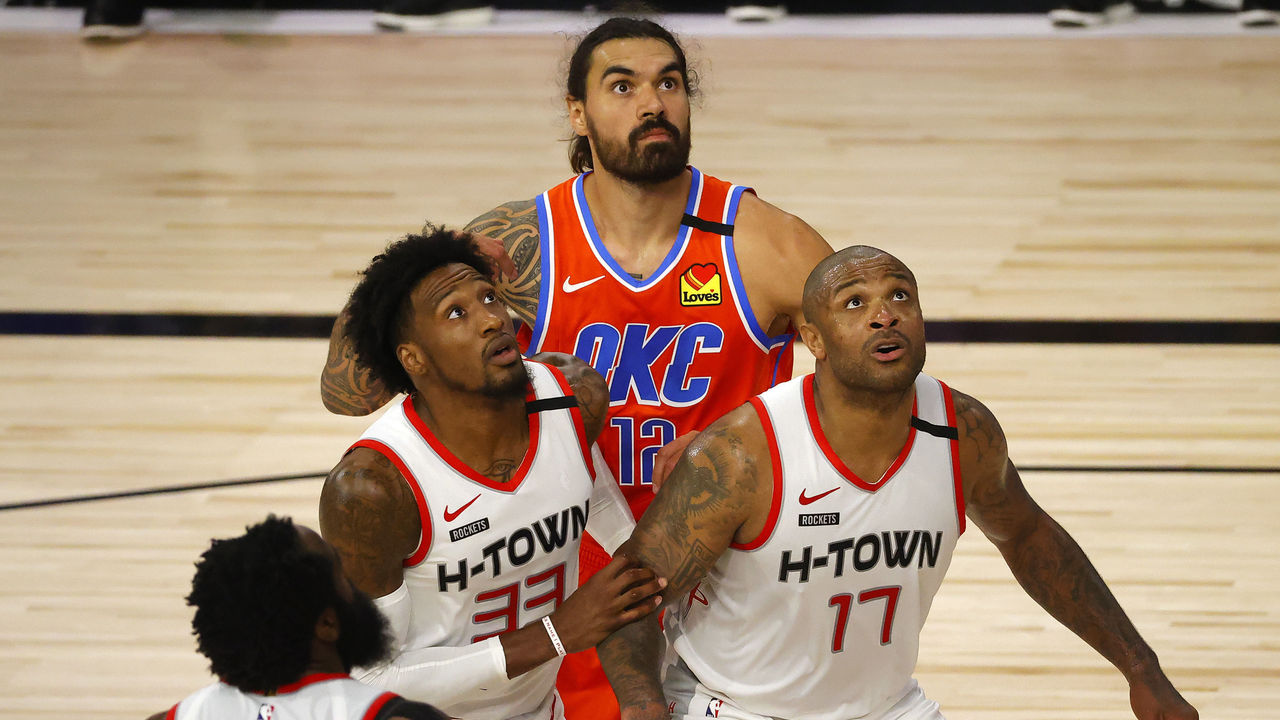 Q: Will the post-MDA Rockets return to a traditional center look?
The 6-foot-7 Robert Covington currently ranks as the team's tallest player under contract through next season. Will Houston beat a hasty retreat toward normalcy by beefing up this offseason, or will the "Pocket Rockets" era extend beyond Mike D'Antoni's coaching tenure?
Los Angeles Clippers
Q: What will the market be like for Montrezl Harrell?
Once the Clippers determine their next head coach, their primary order of roster business is Harrell's free agency. The 2020 Sixth Man of the Year is in line for a massive raise, but L.A. could rethink its entire squad – minus Kawhi Leonard and Paul George – following the team's dire postseason exit.
Memphis Grizzlies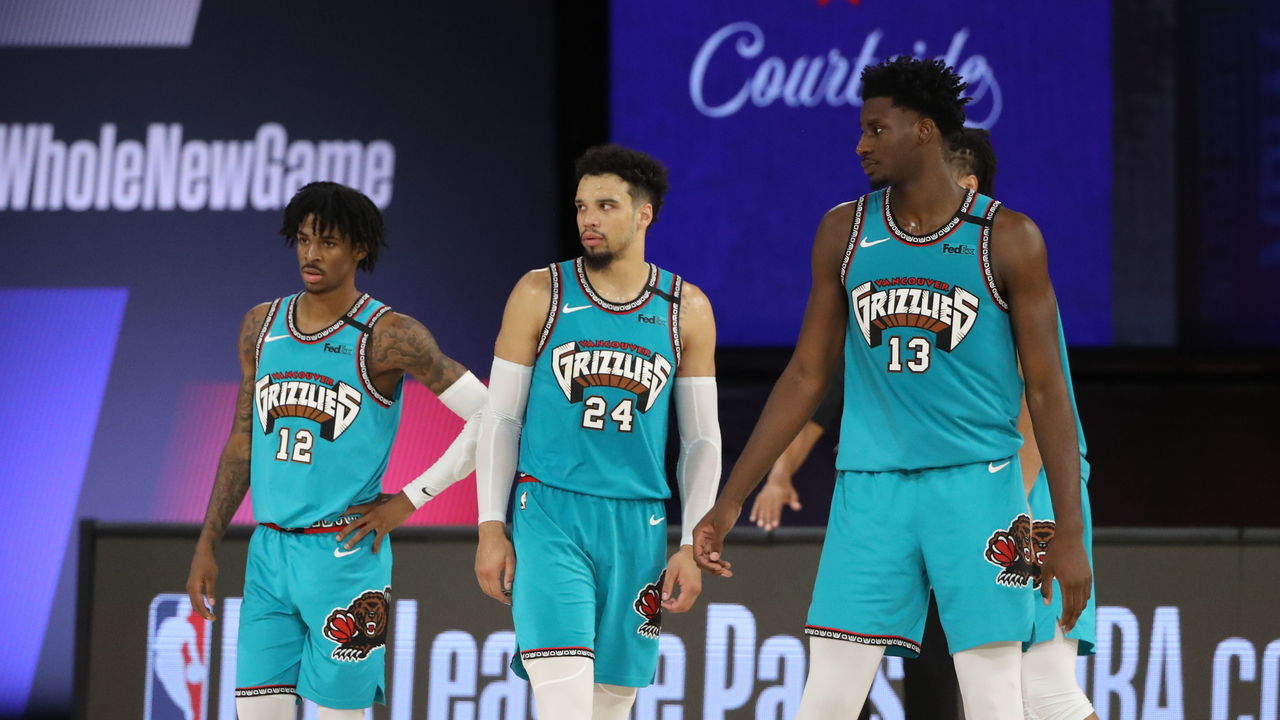 Q: Will the Grizzlies try to speed up their competitive window?
Memphis was one of the league's feel-good stories, coming within a pair of wins of facing the Lakers in the first round of the playoffs. Will the team afford Ja Morant, Jaren Jackson, Dillon Brooks, and Brandon Clarke time to develop together, or package some of that blue-chip talent in a trade for win-now veterans?
Minnesota Timberwolves
Q: What will the Timberwolves do with the top pick in the 2020 draft?
None of the three players on the short list to go No. 1 are a perfect fit for Minnesota. LaMelo Ball's ball-dominant style overlaps with D'Angelo Russell, James Wiseman shares a position with Karl-Anthony Towns, and Georgia shooting guard Anthony Edwards is an inefficient scorer whose defensive focus is inconsistent.
Trading the pick is an alternative, though it's unclear if any other team is enamored with one of the three.
New Orleans Pelicans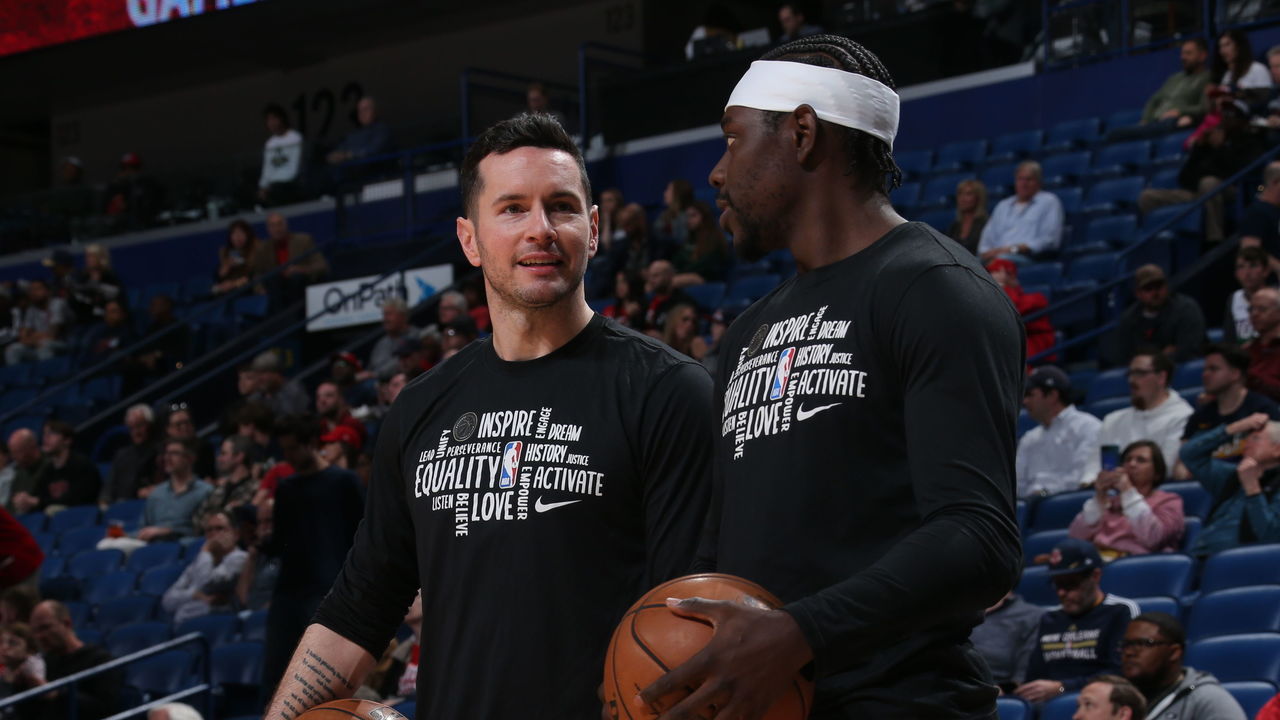 Q: How available are the Pelicans' veteran guards?
Jrue Holiday has two years left on his deal, including a player option for 2021-22, while JJ Redick's on an expiring contract. Both would make great additions to a team with deep playoff aspirations.
However, New Orleans remained on the fringe of the playoff picture through March this season, even with Zion Williamson limited by injuries. Will the Pels cash out on their vets and turn the team over to the youngsters, including All-Star Brandon Ingram, or keep the band together for a playoff push?
Oklahoma City Thunder
Q: Is the previously expected reset finally on its way?
After Chris Paul returned to All-Star status for the first time since 2016, it's no longer assured that the Thunder will have to use draft capital to move the remaining two years and $85.6 million on his deal should they shift into their previously expected rebuild.
Meanwhile, Steven Adams' and Dennis Schroder's contracts are expiring, giving Oklahoma City an opportunity to bring back assets better suited to a future centered around Shai Gilgeous-Alexander, Darius Bazley, and Luguentz Dort.
Phoenix Suns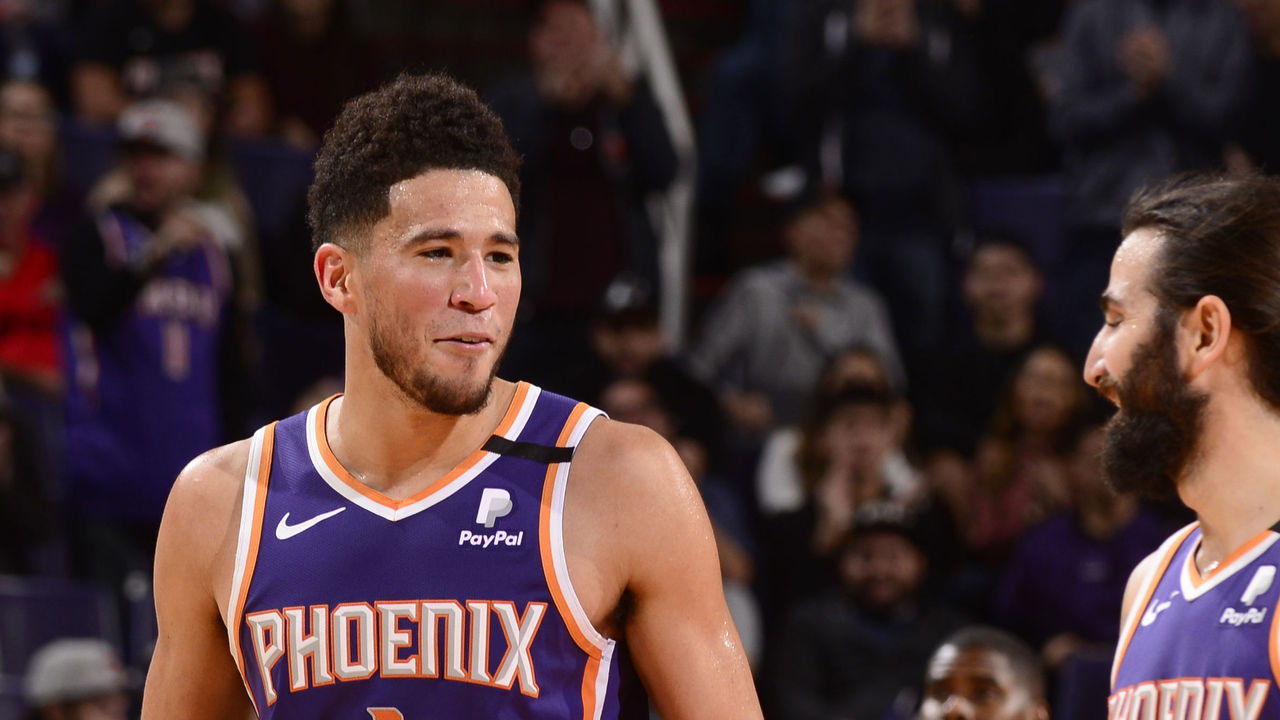 Q: Who do the Suns think they are: the 8-0 bubble team, or the 26-39 regular-season team?
The Suns' perfect 8-0 record in the seeding games wasn't enough to make the playoffs, but it did prompt re-evaluations of how good they truly are. Now, the front office has to decide whether Phoenix's bubble run was a fluke, or if the Suns really have what it takes to crack the postseason in 2021.
Portland Trail Blazers
Q: Will the Trail Blazers keep Melo?
Carmelo Anthony proved he still had plenty left in the tank after going a year without a contract, averaging 15.4 points, 6.3 rebounds, and hitting threes at a 38.5% clip after joining the Blazers in November. However, Portland was still a borderline eighth seed, and there may be better fits for the team's roster than a 36-year-old Anthony.
Sacramento Kings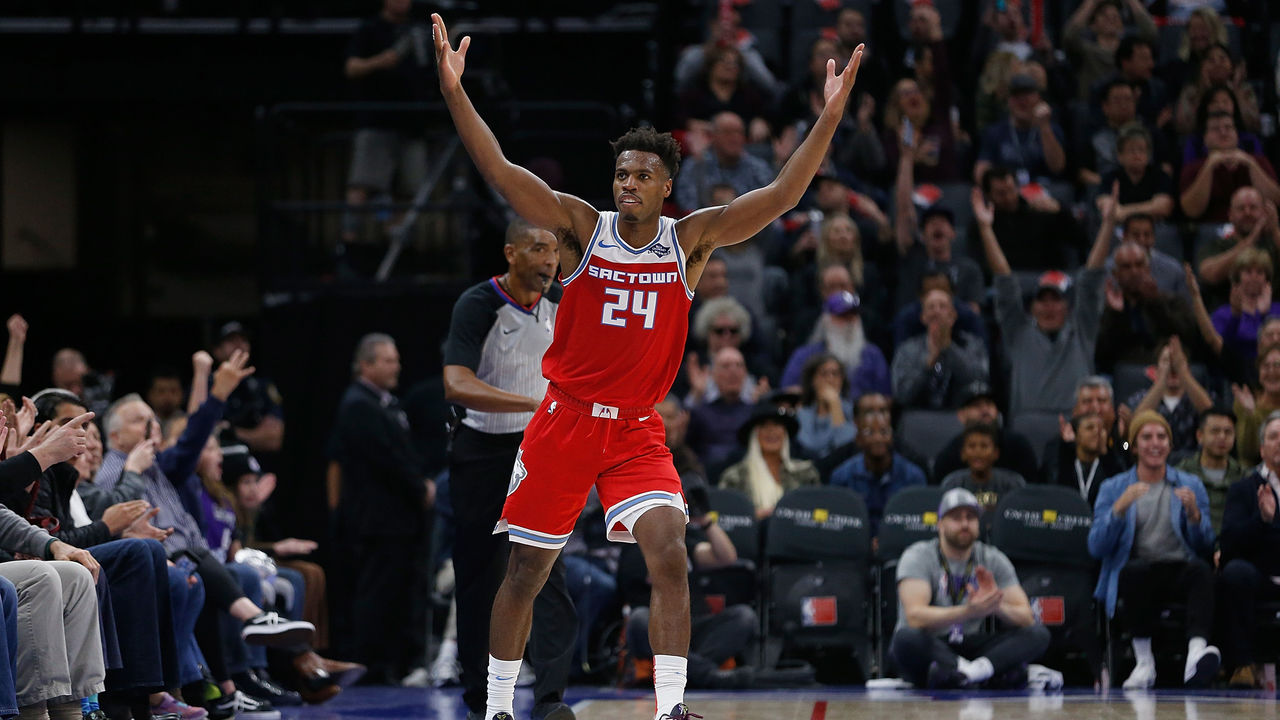 Q: Is there a Buddy Hield situation brewing in Sacramento?
Kings head coach Luke Walton raised eyebrows in January when he suddenly relegated Hield to the bench. Walton said it wasn't punishment, but later reports stated Hield could request a trade over the role change. New general manager Monte McNair has already said Walton will return; where does that leave Hield?
San Antonio Spurs
Q: Which of the 30-and-over crowd will start next season with the Spurs?
At 71 years old, Gregg Popovich probably doesn't have time for a full rebuild in San Antonio, but it's clear from this past season's results that several key Spurs are on the decline.
DeMar DeRozan, LaMarcus Aldridge, Rudy Gay, and Patty Mills are all entering the last year of their deals, and DeRozan is the youngest at 31. It wouldn't be a shock if several of them are moved before the start of 2020-21.
Utah Jazz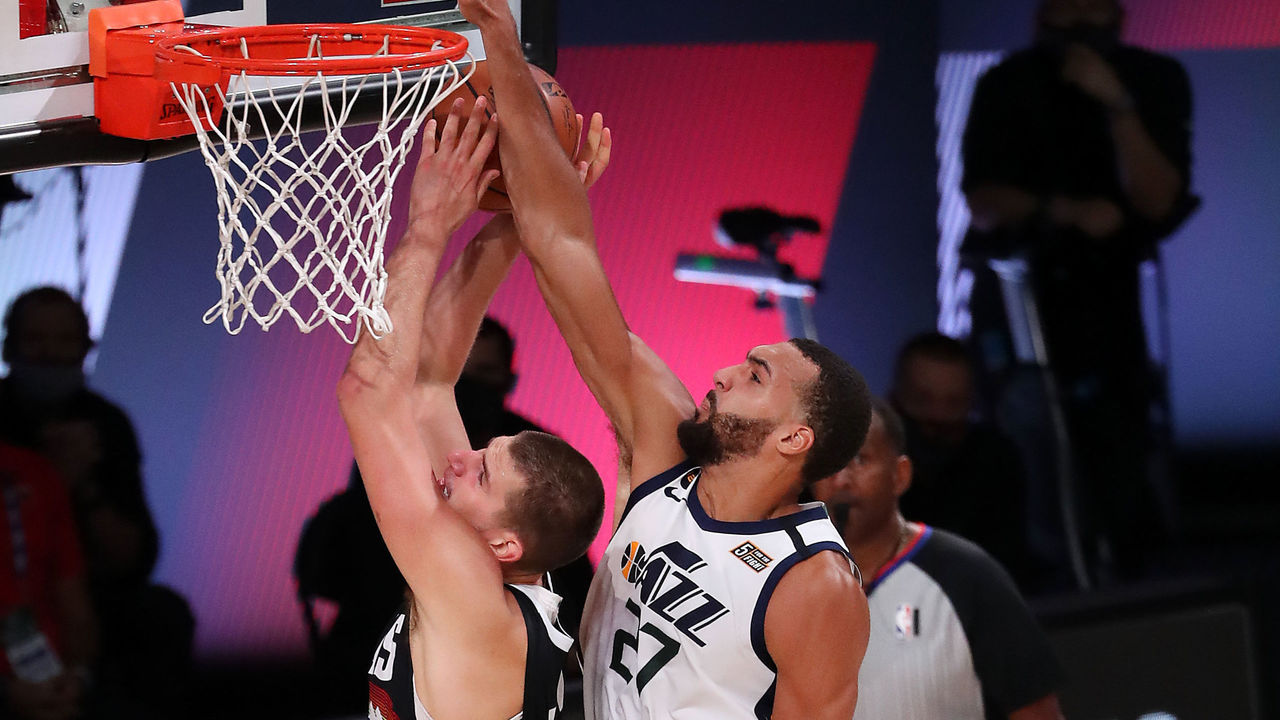 Q: Is Rudy Gobert's time in Utah winding down?
Gobert is eligible for the super-max extension this offseason, but nothing suggests a new deal is impending for the Jazz center despite reports of Donovan Mitchell's max extension surfacing immediately after Utah's postseason exit. Gobert's contract expires after next season; will the Jazz cash in on his trade value to complement Mitchell with a different core going forward?