6 drivers removed from Tuscan GP after multiple huge crashes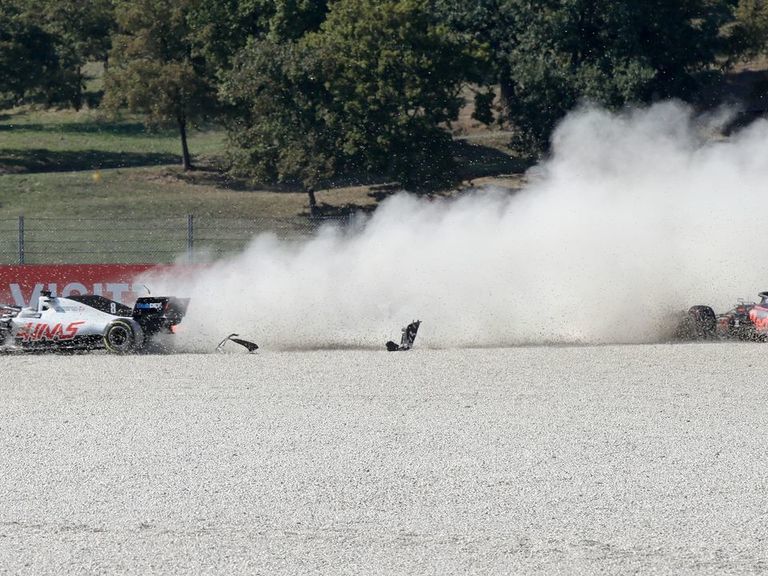 The Tuscan Grand Prix chaotically started Sunday off with two major crashes eliminating six drivers from the field within the first eight laps of the race.
Red Bull's Max Verstappen and AlphaTauri's Pierre Gasly were removed after both of their cars spun into a gravel pit during an incident in the first lap.
After removing the safety car from the track, a second crash happened almost immediately at the back of the field.
Four drivers were involved in the wreck, including Alfa Romeo's Antonio Giovinazzi, Williams' Nicholas Latifi, Haas' Kevin Magnussen, and McLaren's Carlos Sainz.
"That was stupid from whoever was at the front. They want to kill us or what? This is the worst thing I have seen," Haas' Romain Grosjean could be heard saying over the radio after the incident.
This was the first time a red flag appeared in consecutive races since 2011 after one occurred last week at the Italian GP.