Bears' Robinson not expecting trade despite contract squabble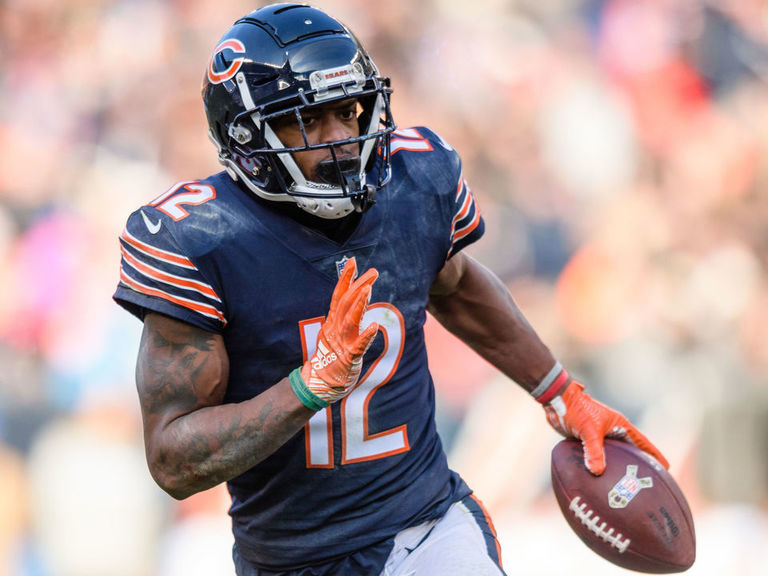 Allen Robinson expects to finish the season with the Chicago Bears despite leaking his frustration over the state of contract negotiations.
"Yeah, I would say so," the wide receiver said Wednesday.
Robinson made headlines a day earlier when he scrubbed his social media accounts of references to the Bears. His agent later acknowledged Robinson was upset over the lack of movement in extension talks but denied rumors of a trade request.
"I'm a passionate person," Robinson explained. "I know I may not show it on the sidelines and stuff like that, but the things that I believe in, I really do believe in. That's just where that came from."
Robinson is the final season of a three-year, $42-million contract. While other star receivers including Keenan Allen, DeAndre Hopkins, and Cooper Kupp got extensions before the season, Robinson is still waiting on his.
The 27-year-old appeared calm Wednesday as he met with reporters, noting he had "a very good and spirited" conversation with Bears head coach Matt Nagy.
Nagy characterized it as a "great conversation."
"Our players all realize the history that we have here in regards to taking care of guys," Nagy said, adding: "He's confident that we want him to be here."
Robinson has operated as the Bears' No. 1 receiver since joining the team in 2018. He had five receptions for 74 yards in Chicago's victory over the Detroit Lions to open the season.
"These things don't happen overnight. … Patience and process is a part of this," Nagy said of Robinson's contract situation. "You have two sides that are working through this. It's their job to do it."
Robinson didn't directly address rumors that he had requested a trade, but he did make it clear he's ready to move forward. The Bears are getting ready to face the New York Giants in Week 2.
"My heart and spirit has never wavered as far as the city of Chicago and playing for this organization," he said.