Bengals' Burrow grades his debut a 'D'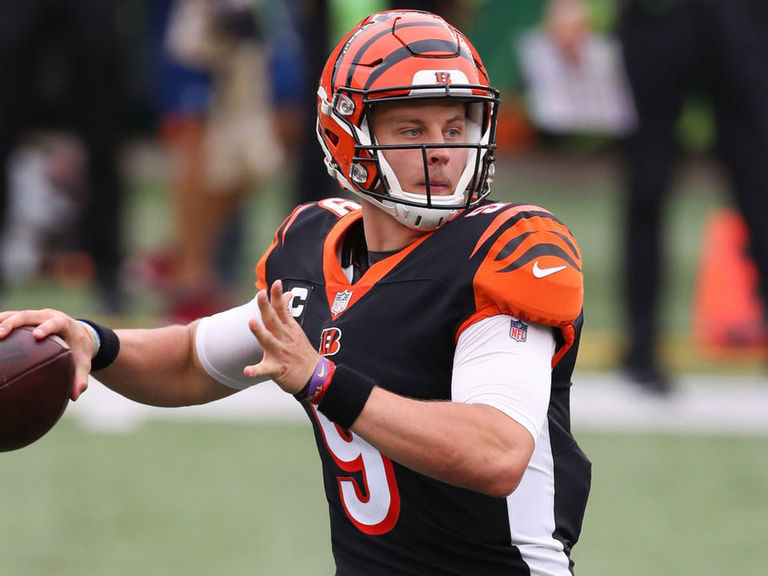 The Cincinnati Bengals were one play away from winning Joe Burrow's debut, but the first overall pick still thinks he has a lot to improve on.
"At the end of the day, I made too many mistakes to win the game and we just didn't make enough plays," Burrow said Sunday after Cincinnati's 16-13 loss to the Los Angeles Chargers.
The rookie signal-caller gave himself a "D" after his first pro game.
Burrow led the Bengals on a 14-play, 69-yard drive while trailing by three points with less than four minutes remaining. However, kicker Randy Bullock missed the potential game-tying field goal with seven seconds left.
Additionally, an offensive pass interference penalty negated Burrow's late touchdown pass to A.J. Green prior to the missed kick.
"We weren't playing very well on offense but we started to get a little rhythm there in the two-minute drill and I felt like we were going to go down there and win the game," Burrow said. "And if we didn't win, (that) we were going to score some points and go into overtime. But things didn't fall our way, like I said. We just made too many mistakes."
The rookie quarterback completed 23 of his 36 pass attempts for 193 yards and no touchdowns against one interception. Burrow also had 46 yards and one score on the ground and was sacked three times.
The Bengals will next face the Cleveland Browns on Thursday night.