D'Antoni hopes to be back in Houston: 'Everything is good here'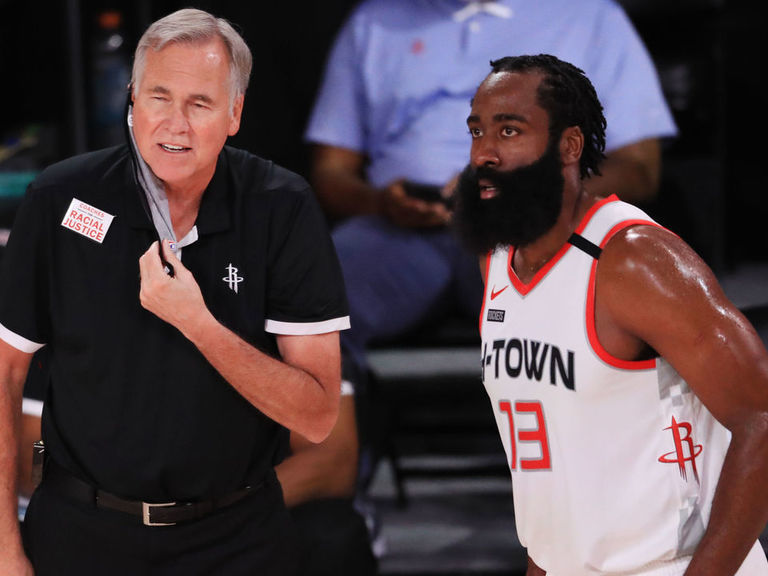 Rockets head coach Mike D'Antoni doesn't know where he'll be working next year, but there's no place he'd rather be than Houston.
"We've got a great organization. Great city. Great fans. The team's great. I mean, everything is good here," D'Antoni told reporters following Saturday's season-ending Game 5 loss, including Ben Golliver of The Washington Post. "So, we'll see what happens. But I couldn't ask for a better situation than I had for four years and, hopefully, it keeps going."
D'Antoni entered the 2019-20 campaign on an expiring deal after he and the Rockets were unable to agree on a contract extension.
Houston general manager Daryl Morey recently stated that re-signing the two-time Coach of the Year was "probably" the team's No. 1 priority this offseason.
Star duo James Harden and Russell Westbrook backed up that notion after the Rockets' latest postseason exit.
"Of course. Of course. Mike has done some unbelievable stuff here," Harden said, according to ESPN's Tim MacMahon.
"I don't get into contracts. But one thing I know about Mike is he's a hell of a person," Westbrook added, according to Mark Medina of USA Today.
D'Antoni has led Houston to a 217-101 mark during his four seasons in charge. The Rockets have won at least one playoff series in each of his campaigns as bench boss.
Houston came within one win of the NBA Finals in 2017-18.