Gruden apologizes for not wearing mask: 'I'm doing my best, I've had the virus'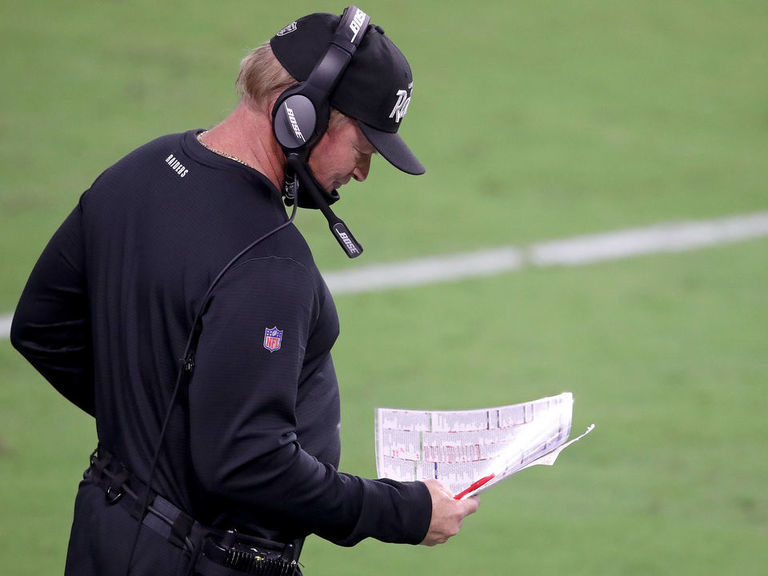 The NFL reportedly fined three head coaches for not wearing a face covering on the sidelines, and Jon Gruden may be the next in line.
The Las Vegas Raiders head coach was seen throughout Monday night's game against the New Orleans Saints with his mask down below his nose and mouth. The violation carries a $100,000 fine to coaches and another $250,000 to their team. Gruden addressed the issue postgame and revealed his own personal account with the coronavirus.
"I'm doing my best, I've had the virus. I'm doing my best. I'm very sensitive about it," Gruden said, according to ESPN's Paul Gutierrez.
Gruden confirmed to the Oakland Tribune's Jerry McDonald that he had the virus in mid-July but wasn't planning on going public with the diagnosis.
Gruden is the offensive play-caller for the Raiders and said he keeps the mask down in order to do his job.
"I'm calling plays. I just wanna communicate in these situations and if I get fined I'll have to pay the fine but I'm very sensitive about that and I apologize," he said.