Premier League champions Liverpool demolished 7-2 by Aston Villa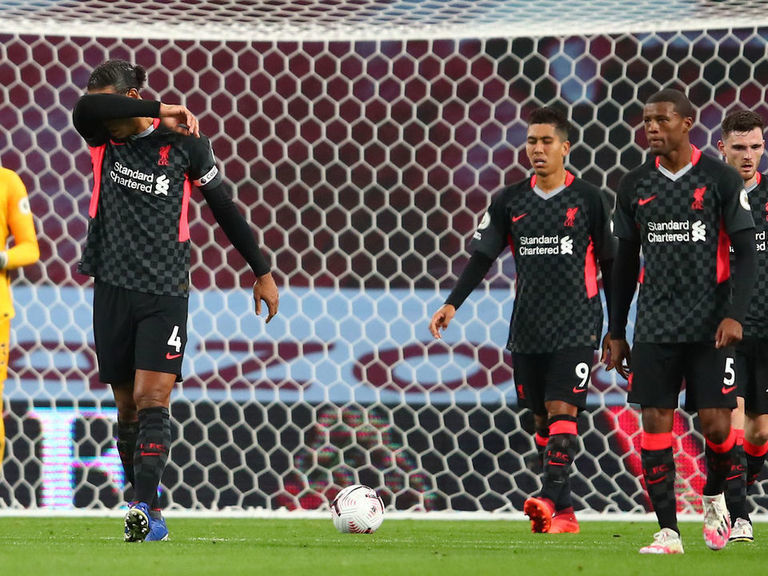 The Premier League's unpredictable nature was on full display Sunday.
In what will go down as one of the biggest match upsets in Premier League history, defending champions Liverpool were destroyed 7-2 by an Aston Villa side that completely outclassed Jurgen Klopp's men for a majority of the contest.
The match was all but over at halftime after Ollie Watkins' hat-trick helped give Villa a shocking 4-1 lead at the break.
The fearless hosts picked up right where they left off in the opening 45 minutes with a goal shortly after the restart. Mohamed Salah got one back for the Reds shortly after with his second goal of the evening.
But there was hardly any reason to believe Liverpool were capable of mounting a comeback before Ross Barkley and Jack Grealish scored to secure the famous victory for Villa.
Villa move up to second, while Liverpool sit in fifth – and three points back of Premier League leaders Everton – ahead of the Merseyside derby on Oct. 17.
Earlier in the day, Manchester United also succumbed to an embarrassing 6-1 defeat against Tottenham Hotspur at Old Trafford. The result matches the Red Devils' biggest loss during the Premier League era.