Report: NFL hands out $1M in fines for coaches not wearing masks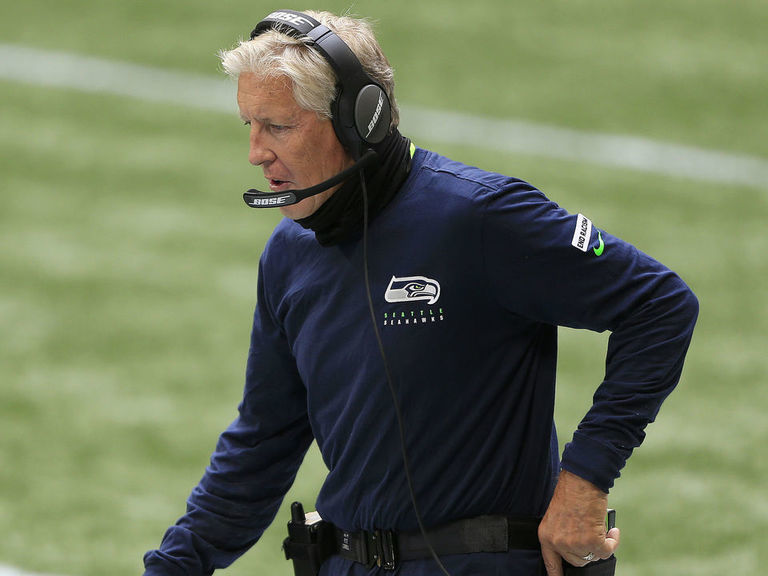 The NFL cracked down on three coaches for not wearing their mask on the sideline during this weekend's games.
The league fined the Denver Broncos' Vic Fangio, Seattle Seahawks' Pete Carroll, and San Francisco 49ers' Kyle Shanahan $100,000 each for the improper use of masks and all three teams have also been fined $250,000, ESPN's Adam Schefter reports.
The league issued a memo to teams and coaches after Week 1, reminding them about the imposed guidelines on wearing a face covering on the sidelines.
Under the new protocol, anyone with access to the sideline area must wear a face covering to combat the coronavirus.
"The face covering must be worn as designed so that it securely fits across the wearer's nose and mouth to prevent the transmission of the virus," read the memo sent from NFL executive vice president of football operations Troy Vincent.
Las Vegas Raiders head coach Jon Gruden and New Orleans Saints head coach Sean Payton were also seen communicating during Monday night's contest without a mask.