Report: Ramsey, Tate throw punches at midfield after game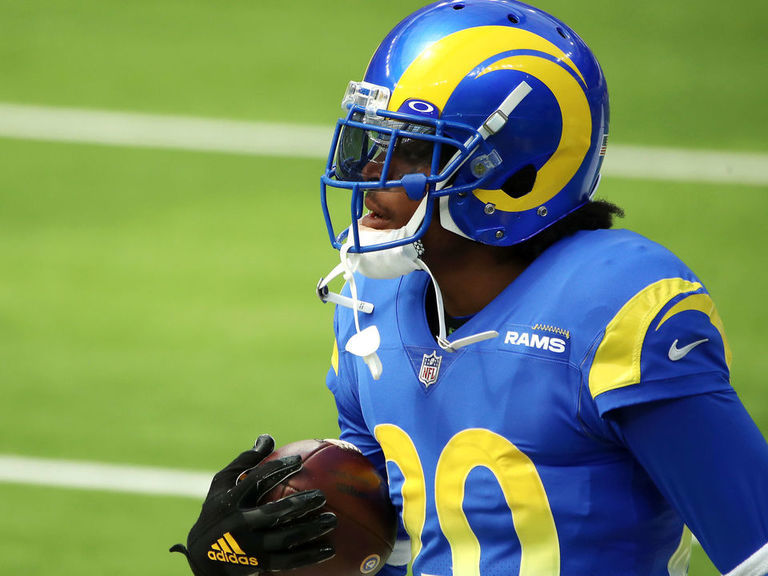 A simmering feud between cornerback Jalen Ramsey and receiver Golden Tate came to a boil on Sunday.
The Los Angeles Rams defensive back and New York Giants wideout threw punches at one another following Sunday's game, according to Greg Beacham of The Associated Press. No videos of thrown punches have emerged, but Fox showed the aftermath on the broadcast.
Several incidents seemingly led up to the scrap. Ramsey drove Tate into the turf with a hard – but textbook – tackle earlier in the game.
But the backstory gets deeper from there: Ramsey apparently has two children with Tate's sister, Breanna, but chose to end their relationship to start seeing a Las Vegas dancer, according to Ryan Dunleavy of the New York Post.
"I'm not happy at all with the disrespect that he's shown towards my sister and the things he's done in the past, but I don't really want to go too much into it," Tate told The Post.
The combustible duo certainly left their frustrations to the field in Week 4.