Report: Titans record no new positive tests for 1st time in a week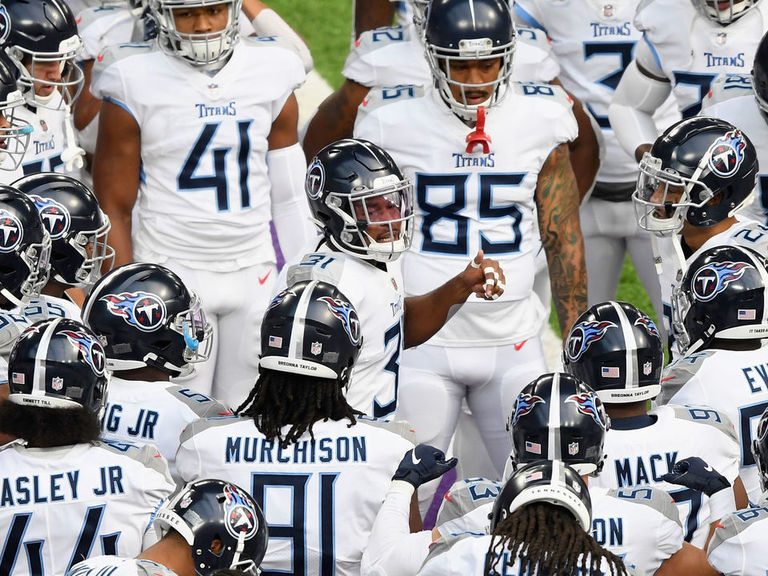 The Tennessee Titans recorded no new positive COVID-19 tests Monday for the first time in seven days, a source told ESPN's Adam Schefter.
Tennessee's outbreak stands at 18 players and personnel. The team must go consecutive days without a new positive test before it can reopen its facility, so it could do so Wednesday if all results Tuesday return negative.
Any additional cases moving forward could apparently jeopardize the Titans' Week 5 game against the Buffalo Bills.
"We don't want to reopen the Titans' facility until we're convinced that we've reached the end of the transmission event that occurred earlier this week," NFL chief medical officer Allen Sills said Friday, according to Mark Maske of The Washington Post.
The Titans' Week 4 matchup with the Pittsburgh Steelers was rescheduled to Week 7 due to the surge in cases. The NFL is reportedly investigating the AFC South club for possible violations of the league's coronavirus health and safety protocols.
It will reportedly focus on outside linebackers coach Shane Bowen – the first on the team to test positive – and potential failures by others to report symptoms and wear masks.