Riley: Oklahoma must 'hang in there' during unpredictable CFB season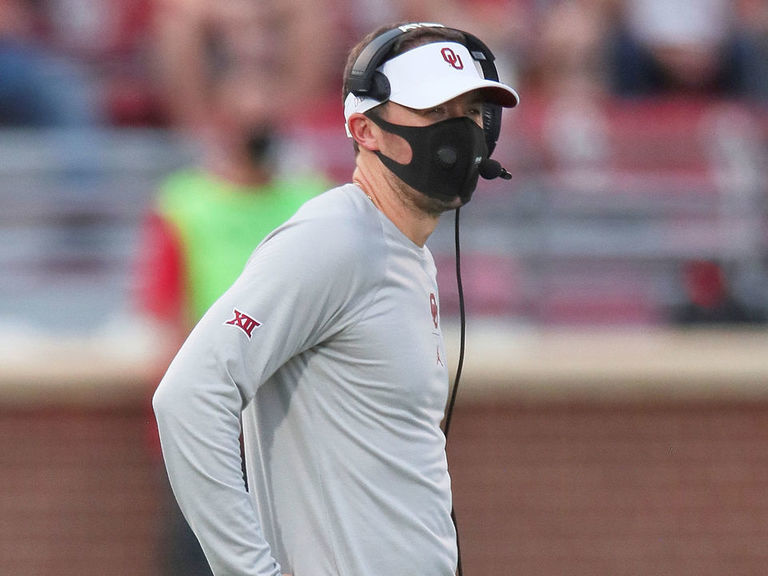 Oklahoma is coming off two straight regular-season losses for the first time since 1999 after Saturday's loss to Iowa State, but Lincoln Riley refuses to give up hope on a successful campaign.
The Sooner head coach cited the unpredictable season resulting from the COVID-19 pandemic as a prime example of why anything can happen in the Big 12 over the next few months.
"I think it'll be the most unpredictable college football year of all time," Riley told reporters on Monday, according to The Athletic's Max Olson. "So I think you've just gotta hang in there and keep swinging. I mean, who the hell knows what's gonna happen in our league or on the national scene."
Oklahoma currently sits eighth in the conference standings with a 1-2 record, and Oklahoma State is the Big 12's only undefeated team left after three weeks of play. Riley sees plenty of room for improvement on his squad with seven games remaining on the schedule.
The head coach also provided an update on defensive end Ronnie Perkins, who has reportedly had his suspension related to a positive drug test lifted. Perkins has been granted an appeal, but his status for Saturday's showdown with Texas remains up in the air.
"Honestly, kind of in the same spot that we've been with all three of those guys," he said. "It could change in five minutes, or it could not change for three weeks. I wish I had more answers, but sadly I do not."