Roethlisberger says elbow feels 'really good' after return from injury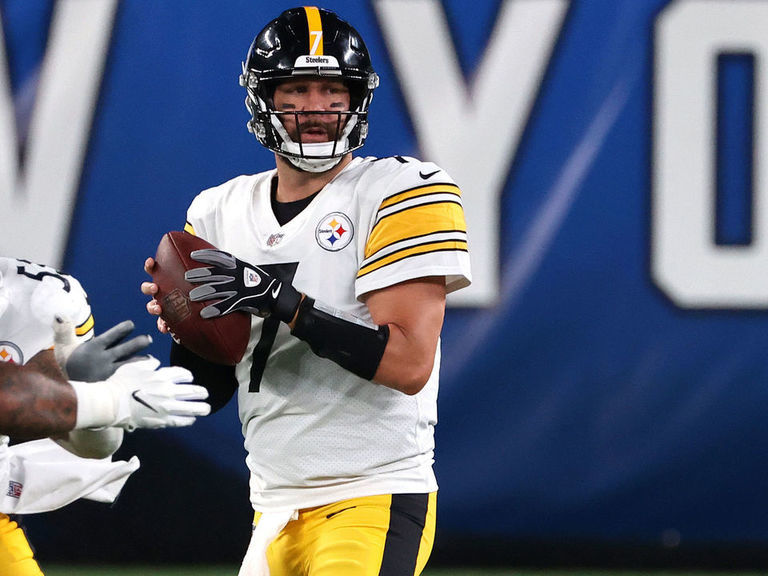 Ben Roethlisberger's elbow may no longer be a cause for concern following his 2020 season debut.
Roethlisberger looked like his old self against the New York Giants after missing the majority of last season with an elbow injury, throwing for three touchdowns and zero interceptions in the Pittsburgh Steelers' 26-16 victory Monday.
"I feel great right now. Obviously, adrenaline is still pumping, and we won the game. I'm going to be sore tomorrow, there is no doubt. I got some bumps and bruises. In terms of (the) elbow and everything else, I feel really good right now," Roethlisberger told the media postgame.
The quarterback was spotted wearing a large elbow sleeve on the sideline during the game but said it was just intended to keep his arm warm.
"That's a sleeve from a heavy jacket that the equipment guys made for me. Rather than put the whole jacket on when it's warm out, we just have that on the side to keep the elbow warm, kind of like a pitcher, if you will," Roethlisberger said.
The 38-year-old threw his first touchdown pass since December 2018 on Monday while also completing 21 of his 32 pass attempts.
Roethlisberger's health will play a big factor in the Steelers' success this season. The team missed the playoffs last year with Roethlisberger injured.