Washington's Rivera calls coaching through cancer battle 'a struggle'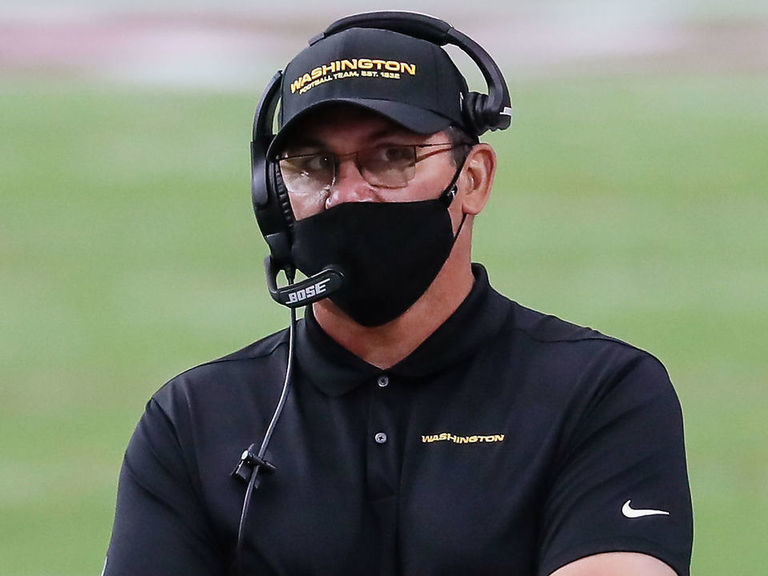 The Washington Football Team are currently on a three-game losing streak with question marks on both sides of the ball, but fixing the team's recent struggles isn't head coach Ron Rivera's only fight this season.
Rivera was diagnosed with squamous cell cancer in August, and though the form of cancer is treatable and curable, he's had challenging moments fighting it.
"It's a struggle," Rivera said Sunday, according to Barry Svrluga of The Washington Post. "It's a battle."
The 58-year-old missed practice Wednesday to attend chemotherapy and left Thursday's training early due to the side effects of the cancer treatment, according to Josh Alper of Pro Football Talk.
Rivera has now coached Washington through four games this season, and he was seen sitting on the bench and often being reminded to stay hydrated during some TV timeouts during Sunday's loss to the Baltimore Ravens.
"I have my moments where I felt pretty strong and felt good enough to go get up and walk up and down the sidelines. There were other times I waned a little bit," he said.
Rivera has also received constant support from his players and team off the field.
Several players have worn "Rivera Strong" jerseys during pregame warmups for multiple weeks. Additionally, the franchise has installed a "Coach's Corner" section at FedEx Field, featuring hundreds of cardboard cutouts of Rivera's cancer fight supporters, which includes current and former NFL players and coaches.
"It meant a lot to me," Washington said of Washington's idea.